Spin Magic
Book us for a Unique College Entertainment Experience!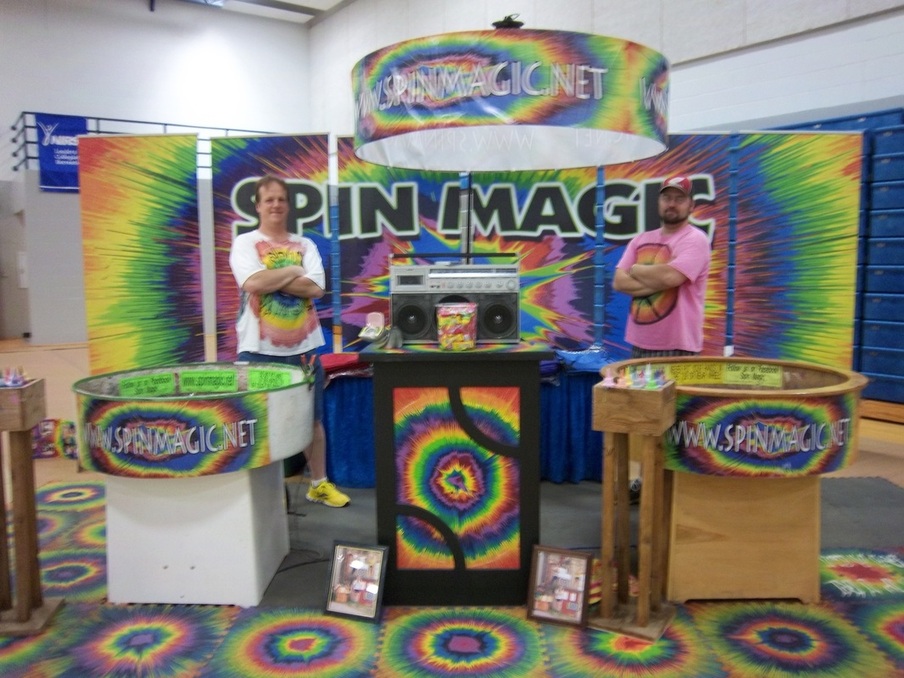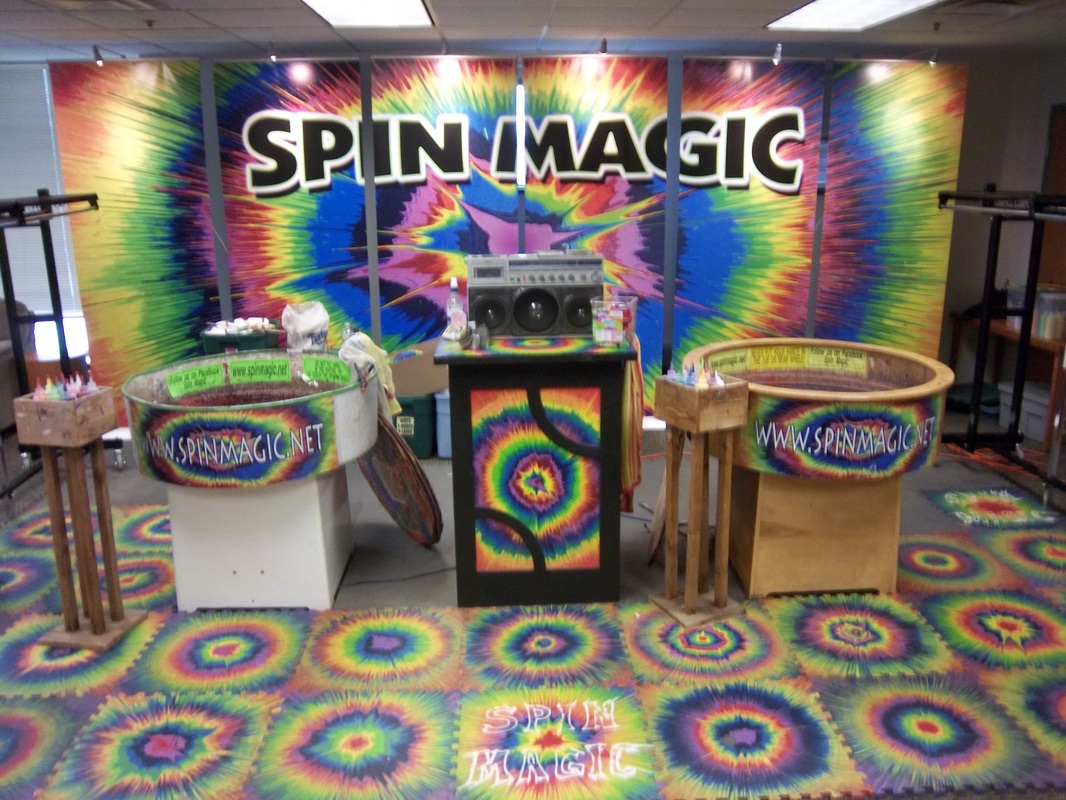 WHAT OUR CLIENTS HAVE TO SAY ABOUT US....
We all had so much fun, and we all agreed it went over so well. Thank you again for bringing fun to campus!

UPAC Special Events- On Campus Director
Winona State University





Spin Magic - Spin Art
Spin Magic is reinventing the spin art concept of the 1960's!

Spin Magic was a creation of our spinmagination!
Meet the Crew:
Brian - Spinmaster 'B'
Wade - "Professor of Spinology"
Heather - "Spinderella"
Allie - "Lil Spin"

Our Mission: spin paint everything in the world and make it a spinneriffic place!

Products We offer:
t-shirts, tote bags, covered cake pans, aprons, pillowcases, frisbees, Drawstring bags, records, 3 ring binders, and much more!

Spin Magic Provides: College entertainment, We do the MN State Fair, and many of the large Street Fairs and events around the country, see our events list and come see us in person and paint an item yourself!
About Our Spin Magic Products
Every Spin Magic spinart T-shirt is unique, no 2 can ever be identical!
We make all our items by hand on our custom made spin art machines, we are SPIN ARTISTS!

All of our T-shirts are made of high Quality 100% cotton, they are preshrunk, and are standard youth and adult sizes. We carry t-shirt sizes from youth extra small through youth extra large, and adult small through adult 5xl.

The paints we use are specially formulated to be chip resistant and to wash well. Our spinart paints never wash out of the great t-shirt designs we make.
You may also choose to put your name, team name, group of words, or sign to customize your T-shirt and show off your true colors!